After almost 3 years, the University of Baguio Psychology Department brings back the interns pinning ceremony held at UB Centennial Hall last March 25, 2023.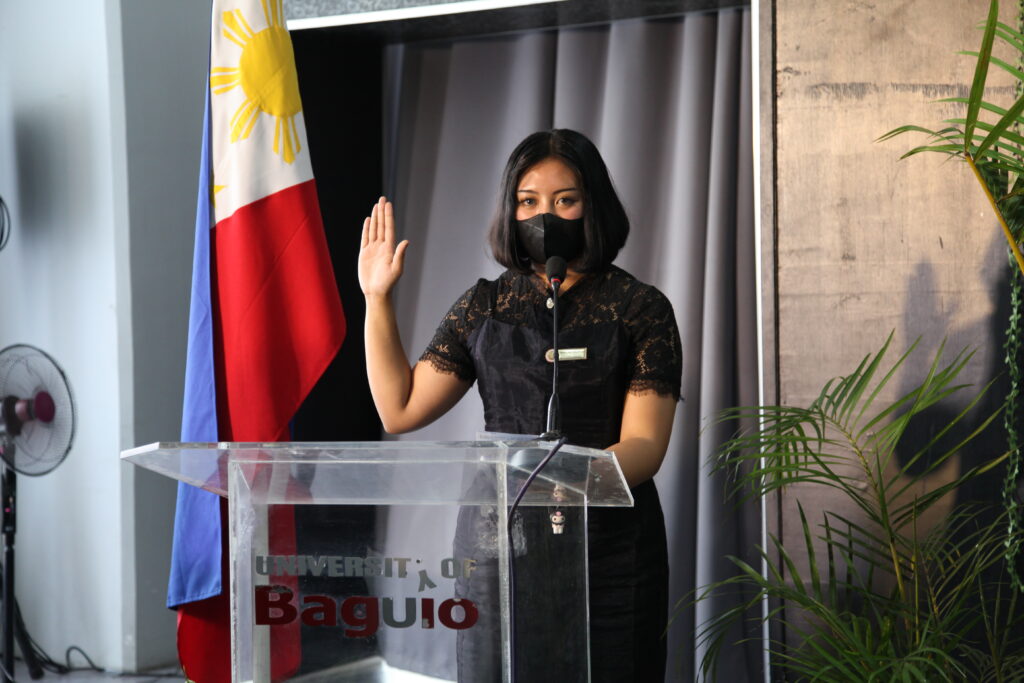 Batch "Mentis Viribus" gathered together with their family and friends to witness the symbolic pinning of Psychology students as they embark to their respective clinical, educational, industrial and organizational deployments as a part of their UB Psychology journey. The event was hosted by Ms. Ciarra Mazaredo and Ms. Yvonne Rocha, UB Psyche Organization officers. Followed by a welcoming remarks given by the UB Psychology Department Program Chair, Ms. Rhoda Carbonel welcomes everyone with her message that centers on the journey of the UB Psychology Department through the years.
Dr. Aida Dapiawen was invited as the keynote speaker; shared her humble story from being a student, dreamer, now a mother of hundreds in STELA. Also, a message from the Mr. Junix Delos Santos, UB Psychology instructor and UB Psyche Organization adviser that challenges every Psychology intern to "do good and be good". 
A series of intermission number given by Mr. Gieyen Tumale and Mr. Ryan Anthony Cordero serenades the UB Psychology faculty, interns, guests at the said event. The UB Psyche Organization officers represented by Ms. Maria Cristina Fontanilla, Ms. Dwight De Vera and Ms. Clarice Bonon brings back the memories of being a first year Psychology student in University of Baguio until the day of the pinning ceremony that signifies interns dedication and commitment in the field of psychology. 
The event concluded by a group pictorial together with the UB Psychology Department Faculty joined by Dr. Aida Dapiawen, STELA dean, psychology interns, parents and other guests that co-celebrated a milestone in the life of each UB Psychology student. 
Article by: Cris Jamil Hertez
Photos by: Maria Cristina Fontanilla & Eldrich Vincent Madarang