With a span of almost nine months, about eighty-one graduating students of the Bachelor of Elementary Education (B.E.Ed), Bachelor of Secondary Education (B.S.Ed) and Bachelor of Physical Education (B.P.Ed) programs finished their in- and off-campus deployment for the Academic Year 2022-2023.
After their in-campus duties as a requirement for their observations and assistantship that started on August 2023 in the University of Baguio – Laboratory Elementary School and High School campus, some of the Pre-Service teachers of B.E.Ed and B.S.Ed were assigned by the Department of Education Division Office to different public schools in the City of Baguio for their off-campus duty that started on the first week of March 2023.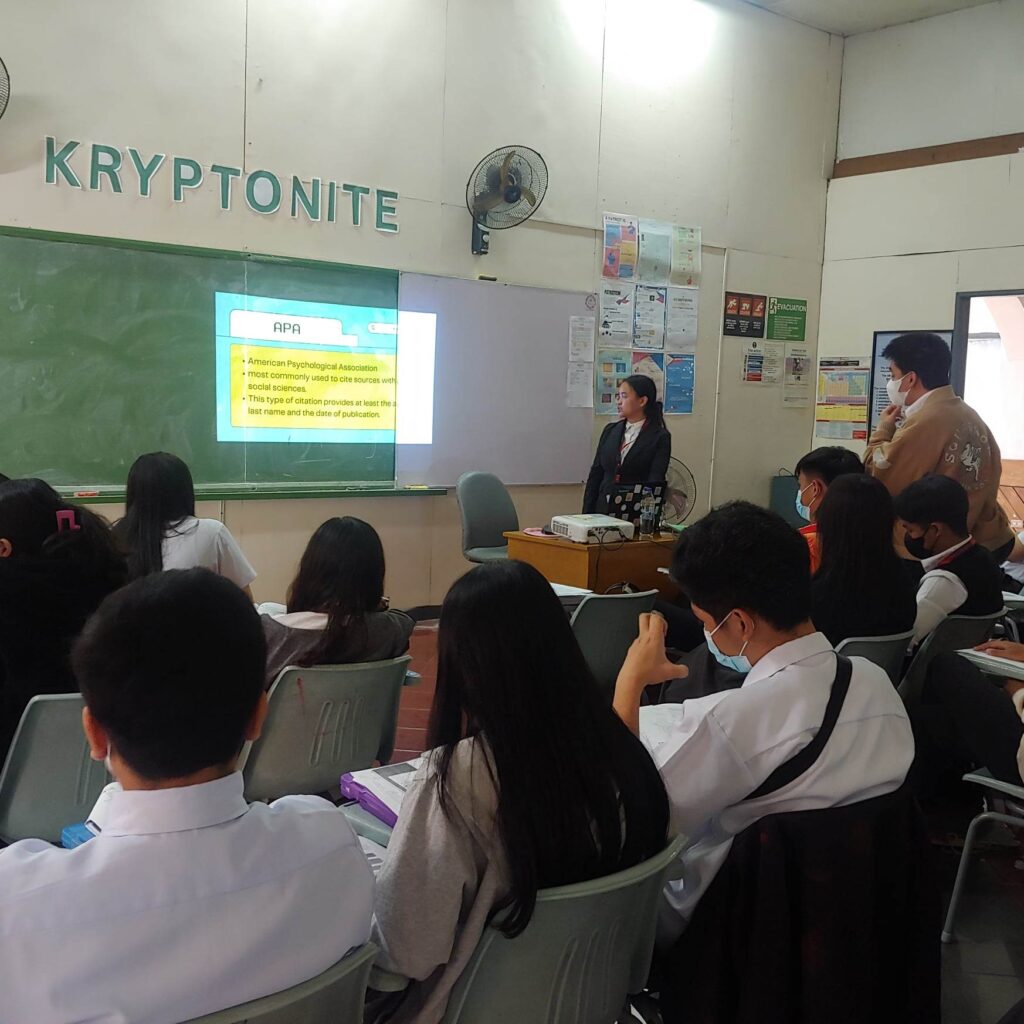 A total of twenty-one students from the B.E.Ed program were deployed and assigned to become Pre-Service Teachers in five public elementary schools around Baguio City; namely Baguio Central School, Josefa Carino Elementary School, Elpidio Quirino Elementary School, Irisan Elementary School and Loakan Elementary School for their off-campus duty. The other three Pre-Service Teachers stayed in the University of Baguio – Laboratory Elementary School as required by the school.
Meanwhile, around twenty-four B.S.Ed students of different specializations were deployed in different high schools which were Baguio City National High School, Hillside National High School, Dona Aurora National High School and Pines City National High School. The twelve B.P.Ed students, along with the thirty-three B.S.Ed. students, however, were assigned to stay in-campus at the High School campus of the university as required also by the school.
Amidst the distance between the different schools, the guidance and hands-on supervision of the Supervising Instructors of the B.E.Ed, B.S.Ed and B.P.Ed programs, Mrs. Mary Jane L. Wayang and Dr. Dahlia D. Soriano helped communicate and enrich the Pre-Service Teachers and the Cooperating Schools in establishing their goals in attaining the University's Objective of providing balanced quality education for young learners.
According to Ms. Adonai Villareal, a B.E.Ed Pre-Service Teacher who was deployed at Irisan Elementary School, expressed that "Knowing that I will be deploying in a school that I considered a remote area puts me under stress and frustration, but I can say that my stay and teaching experience at Irisan Elementary is worth it. The willingness of the students to learn and their excitement when it is my schedule to teach them drives me to put an extra effort in my lesson, preparing my instructional materials, and providing activities that will encourage their participation and engagement." Additionally, Sir Gelord Miguel, a Pre-Service Teacher of B.S.Ed – Major in Mathematics deployed in Dona Aurora High School  stated that "It was very challenging but at the same time it was enjoyable. I was able to teach the students to the best of my ability."
Furthermore, Ms. Jenin Guillem, a B.S.Ed student that stayed in-campus in the High School campus  also emphasized that being a teacher, even when you are not deployed in the public, can also be challenging; "it was simultaneously tiring and fulfilling. Yes, there were times that I wanted to give up because of the onslaught of tasks I had to do for school and my personal life. However, it was also fulfilling because of how I eventually braved each and every task and now I'm almost graduating. I know there are more things I need to learn to become the best teacher I can be. But for now, I am proud of what I have become."
In order to become an effective teacher, one must be able to adapt to different kinds of environments and must find unique ways on how to make learning engaging and interesting. As Henry Adams once said, "A Teacher affects eternity; he can never tell where his influence stops" and being an educator is an overwhelming yet fulfilling profession because it greatly changes lives and is a big contribution to one's growth and development.
Article by: Miquer Humprey Arnobit
Photos by: Miquer Humprey Arnobit, Jenny Rose Delos Santos, Jenin Thine Guillem, Kiara Dorothy Melecio, Gelord Miguel, Adonai Villareal